BitSeven logo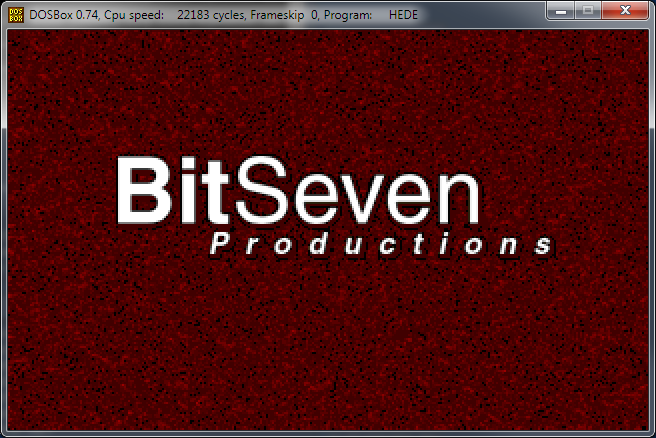 Way before Mojang, I named my "studio" BitSeven Productions. I even got a really cool domain for it (bit7.com), which I later sold to some guy for 800 dollars.
3D1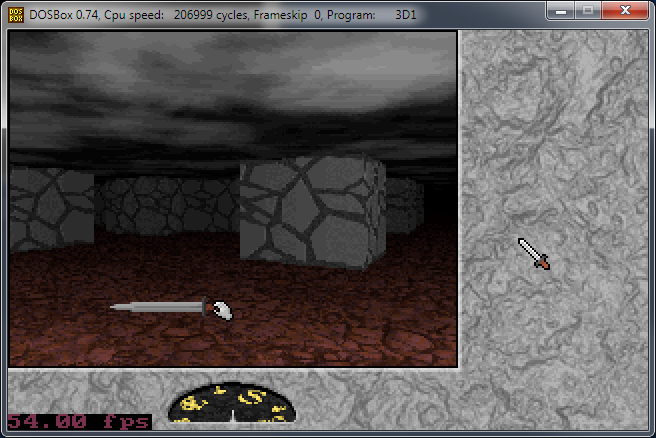 Free-roaming wolfenstein type engine with mouse interaction for clicking items and opening doors. The entire rightmost part of the screen works as an inventory. Purely an engine test and a learning experience. The walls are bump-mapped, and the sky has a neat parallax effect.
Turbo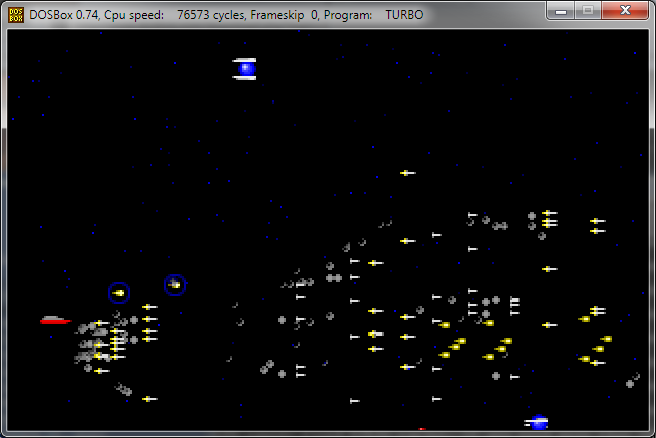 Over-the top side scrolling shooter. I used a lot of assembler in this one for the sprite rendering, and got kinda disappointed when the game got slow anyway when there was a billion sprites at once.
IQ Ball 2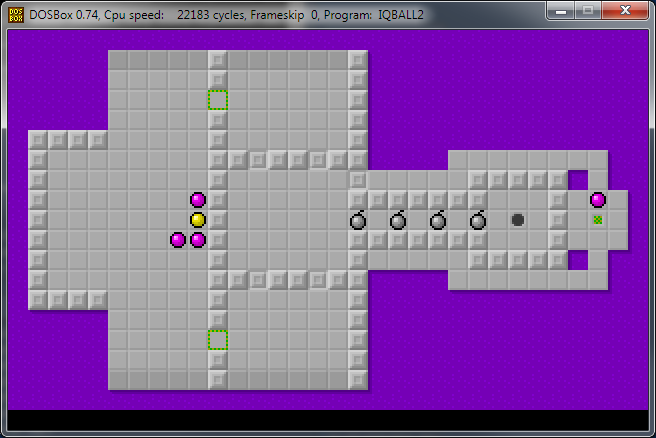 Me and a friend made a game called "IQ Ball", where all balls moved at once when you pressed a key, and you had to get the goal ball safely to the goal. This was supposed to be a sequel.
Ruby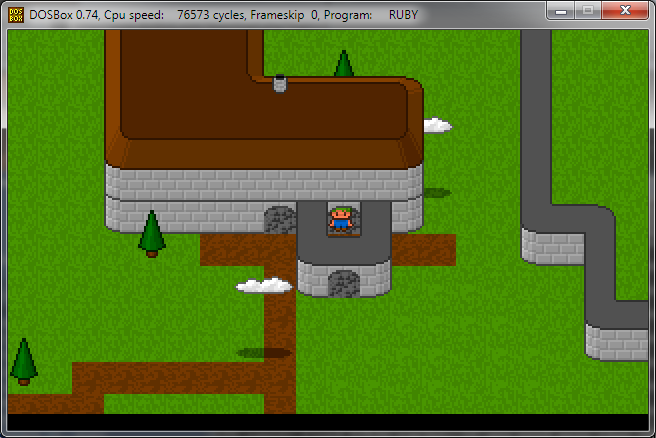 I tend to use the name "Rubylands" as a placeholder for almost all my RPGs, hoping it'll stick to one of them. This was a free-scrolling JRPG type engine, complete with monster battles.
Ruby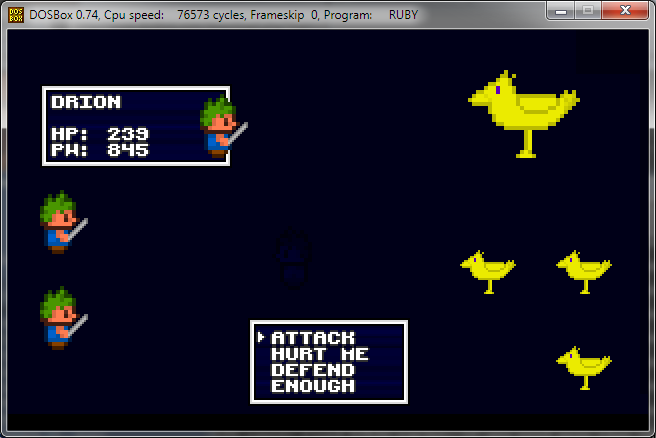 Fight screen from the Ruby RPG. You could select options in the menu and attack the monsters, complete with animations and damage popups. I never got as far as making it worthwhile to fight the monsters, but it looked kinda cool.
HEDE 2 action shot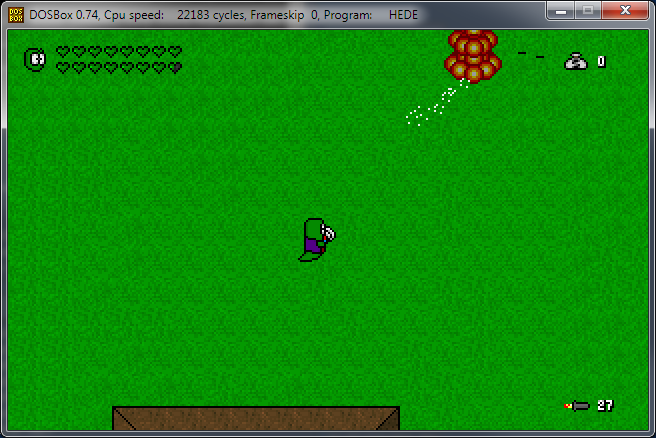 I made two games around the same character, called HEDE. This was a top-down game with plenty of particle effects. There was five weapons, and you could kill monsters and pick up gold.
HEDE 2, title screen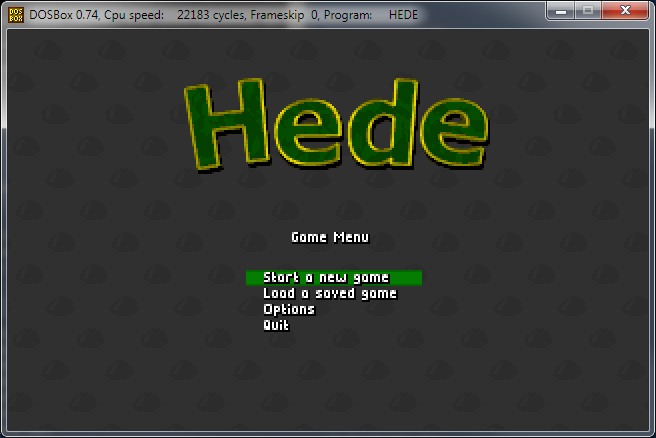 The background is animated, the menu options all lead to "start game", and the logo was made in some automatic 3d logo making program where you could set stuff like border thickness.
HEDE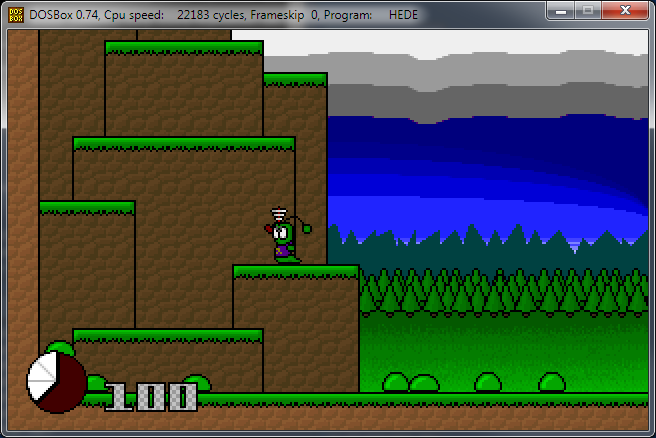 The first game with the HEDE character in it. A platformer with guns! You could shoot the little slime monsters, get hurt and die, and walk for a really long way before the level ended. The background graphics had fake layered parallax scrolling.
RL X, title screen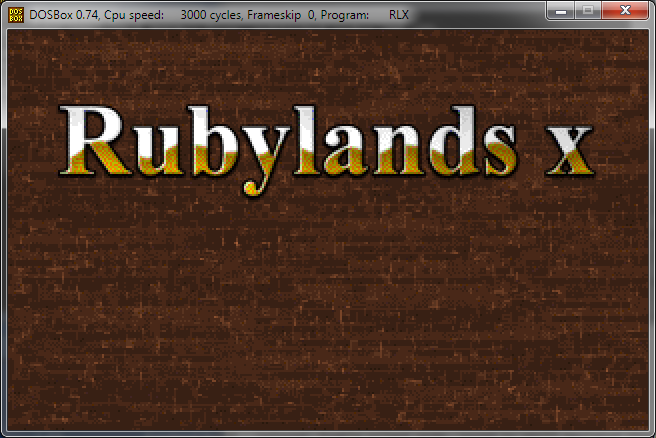 Lots of time spent in photoshop, then compressing it down to 256 colors while making sure it looked gritty and cool.
RL X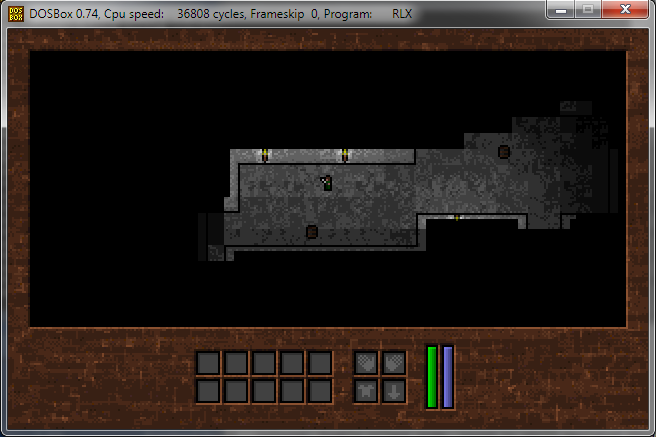 Tile based roguelike with line of sight and fancy lighting effects. I vaguely remember there being a fireball spell and exploding barrel chain reactions in this, but I don't remember the controls.
ISOM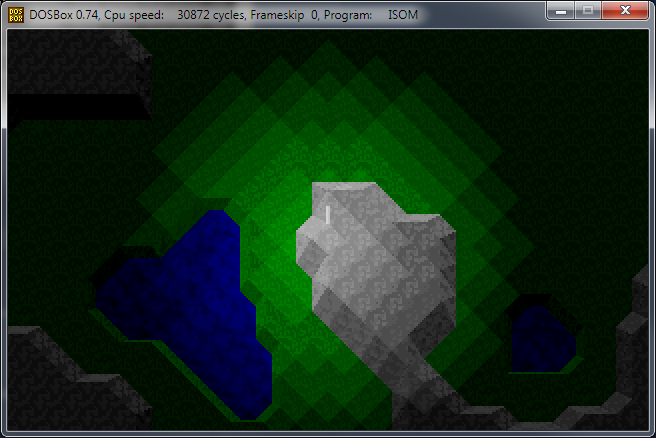 Isometric renderer test, combined with a random terrain generator. Lighting, height calculation, but no game anywhere to be found. This was probably inspired by Populous.
RUBYLAND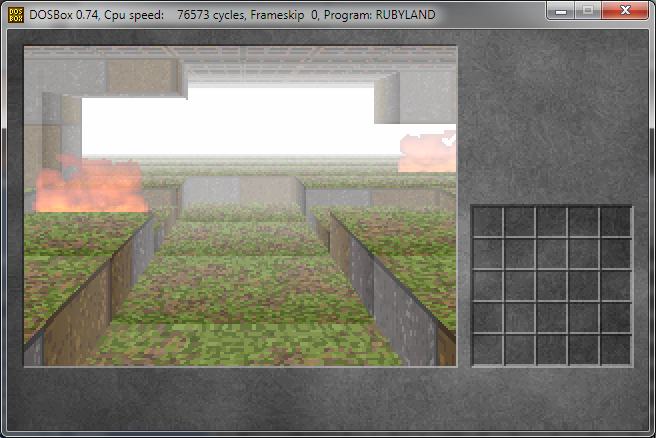 First person tile based dungeon crawler attempt with variable floor/ceiling heights. It had an animated fire texture, variable colored fog, and per-tile brightness. For some reason, this was made in VESA.
Howl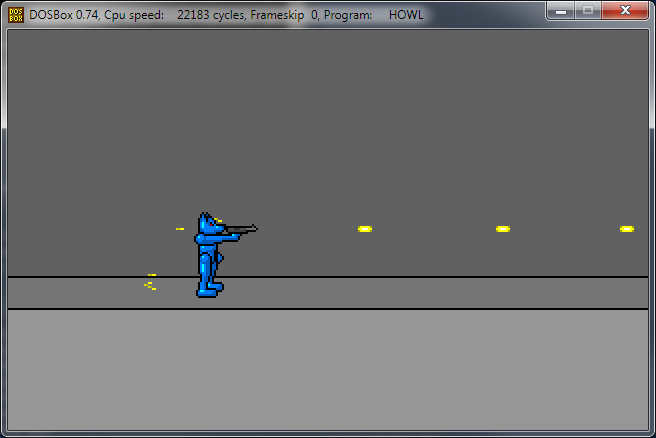 This was supposed to be a Megaman-type game. The character had each limb as an individually animated sprite, and you could run and shoot, and even do wall slides. I spent a lot of time working on the shells getting ejected from the gun.
STRAT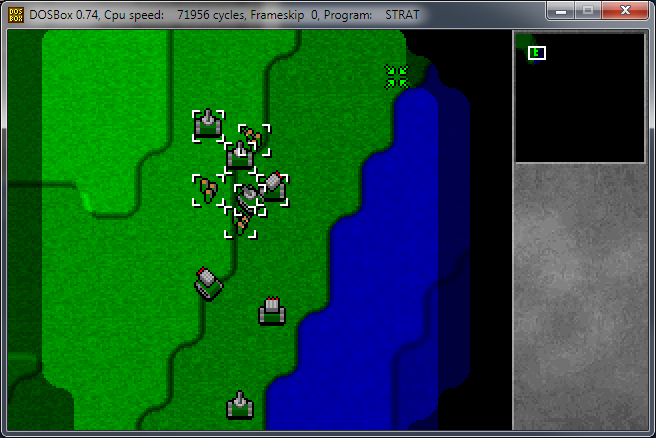 Very obviously inspired by Dune 2. I learned a lot about drawing tilesets that connect into each other in this project. The minimap was fully functioning, but the AI was ridiculously stupid.